Purchase past editions
We maintain a limited archive of previous editions available for purchase
---
MotoGP™ Season Review 2017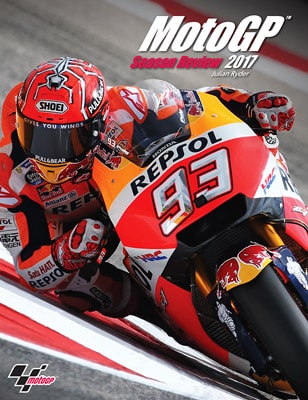 After a shaky start, with only 1 win from the first 8 races, the Marquezmachine proved unstoppable with 8 podiums from the final 10 GPs to take the title. Relive every twist and turn, across the Moto2 and Moto3 categories too.
MotoGP™ Season Review 2018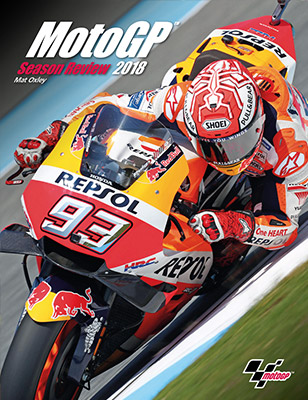 Relive a thrilling 2018 season in which Marquez triumphed for a seventh World Title, Dovizioso put Ducati onto the title podium, and Rossi took the third step. In Moto2 it was Bagnaia who was unstoppable, whilst Martin romped home to Moto3 honours.
MotoGP™ 2019, the Official Season Story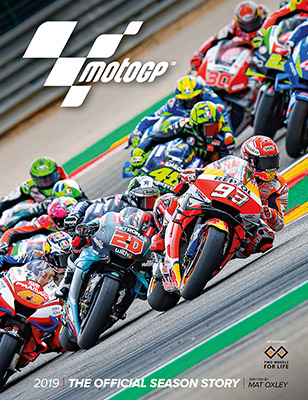 The 2019 edition of the official MotoGP season story will take you even deeper into the stories, the highs and the lows of what is promising to be another nail-biting year across MotoGP, Moto2 and Moto3, and featuring the debut season of MotoE.
Contact us
For bespoke cover designs and supply, as well as advertising opportunities within the book please get in touch with us using the details below.